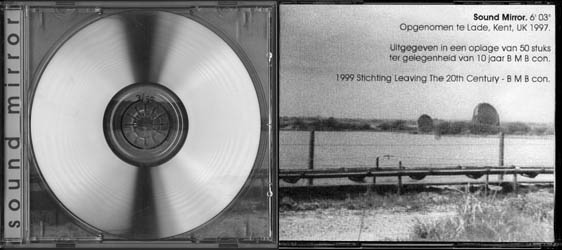 B M B con. Sound Mirror CDR
Sound Mirror is a CDR single released to celebrate 10 years of BMB con. (in 1999)
it is published in a limited edition of 50 copies
Sound mirror is a short (6'03") piece recorded in Lade, Kent, UK. using the infamous concrete constructions built to listen for approaching invasion.
Sound Mirror is packaged in a transparent jewel case.

Price = 10 EUROS incl. postage and packing.