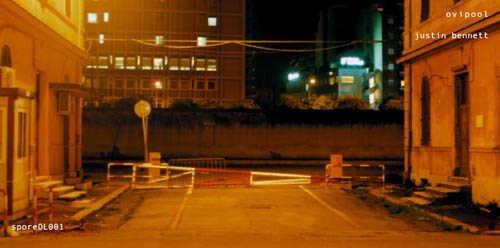 spore DL001 Ovipool
Edited from a evening-long, live performance at the Sonicity festival in Rome, this recording
was supposed to be SporeCD number 6 but The Well came along first.
The piece uses sounds from inside and around the former market (Mercati Generali)
in Ostiense, Rome. These were processed and spatialised live through a surround-system in the
huge empty egg market hall (Ovipool). The festival was organised by Mooroom.
The download is now available on Bandcamp for 3 Euros.
it also includes the original artwork as a pdf.