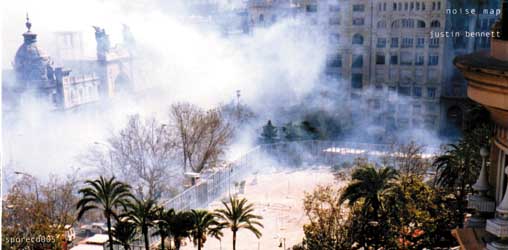 Noise Map
Noise Map continues Bennett's exploration of field recording, expanding it with techniques developed during his many live performances over the last two years. His work with spatial sound installations is audible here too in the almost-surround-sound of this CD.
You will find pieces subtly woven from field recordings on the one hand... On the other, the title track builds terrifying landscapes and places from sheets of pure noise only to destroy them and start all over again... And expect everything in between.
10 audio tracks, total time 56 minutes.
Packaged in a full-colour folding cardboard sleeve.
Price = 10 EUROS incl. postage and packing.
Free download of the Noise Map Book as a pdf file.