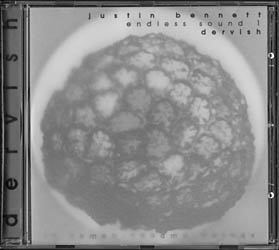 Dervish
Dervish, by Justin Bennett is a CDR version of a soundtrack to a two-channel video piece first shown in 1992.
this cd is one of a series (endless sound) intended for loop playback.
Dervish is published in a signed, limited edition of 100.
Packaged in transparent CD box with transparent paper.

Price = 12.50 EUROS incl. postage and packing.