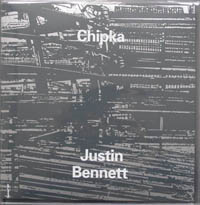 Chipka
"He was just what he had longed to become: a seismograph, a needle that registered the vibrations and conveyed them. And who could reproach the needle for only reproducing the vibrations, but not being able to predict or remedy them?"
Louis Paul Boon, from "Als het onkruid bloeit"
Chipka consists of two identical copies of a vinyl 12" record and a fold-out screenprint on metallic card (31 x 152 cm), packed in a plastic gatefold sleeve.
The sounds on the record were recorded on location in Aalst, Belgium and Szczecin, Poland. We hear machines, steam pouring out of factory pipes, plates and glasses rattling to the rhythm of passing trains and the resonances of industrial architecture.
This record will not play on its own. You have to play it, work at it. The loops, locked grooves, textures and sequences form the materials of Chipka. The listener, preferably with two turntables, creates his or her own version of the piece.
The screenprint is the graphic score for the piece: an assembly of factory pipes, utopian architecture and modern ruins

Listen to three edited excerpts from Chipka: 1 2 3
Chipka is published in a limited, numbered edtion of 100 copies
Price = 45 EUROS incl. postage and packing.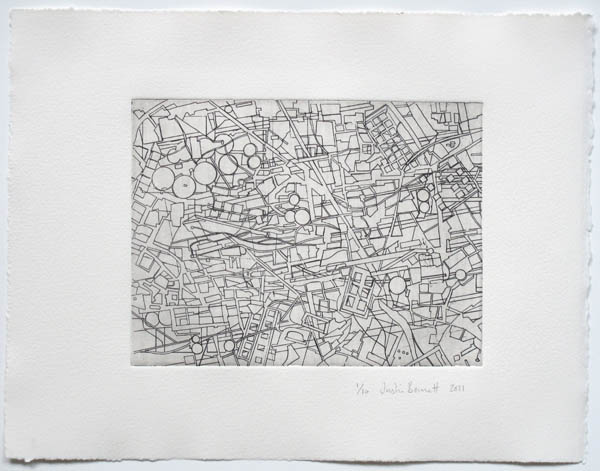 Numbers 1 to 10 include an etching specially produced for this edition,
please contact us if you are interested.
---